5 Major Life Insurance Industry Trends That Will Have a Positive Impact on the Way You Do Business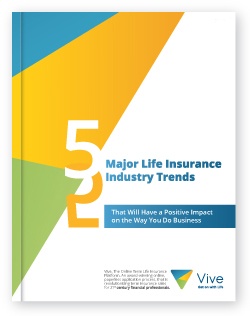 Discover the forces at play within the insurance industry that are re-shaping the sales landscape.

Learn how these trends will positively impact your role as an insurance agent or financial advisor.

Uncover new tools and technologies helping to fuel industry growth and profitability.
Download the PDF